Threadfin Jack, Thread Pompano
Jurel de Hebra

(Carangoides otrynter)
Threadfin Jack, Carangoides otrynter: The Threadfin Jack is characterized by its angular head profile, elongated filamentous anal and dorsal fins, and long pectoral fins. Overall, the Threadfin Jack is silver to silver-gray in color and as a distinguishing black spot at the top of its gill cover.
The Threadfin Jack also has strong visible scutes and an arched mid-lateral line with the curved part being equal in length to the straight part. It has a long continuous scale-free area on the breast and pectoral fin base.
The Threadfin Jack is very similar to and very difficult to differentiate from the African Pompano, Alectis ciliaris, which has a blunt snout and scale-free body with the juveniles having multiple, very long anal and dorsal fin rays.
The Threadfin Jack is a coastal pelagic species found in all Mexican waters south of Guerrero Negro along the Pacific side of the Baja California peninsula, in the lower three-fourths of the Sea of Cortez, along mainland Mexico to Guatemala, and around all oceanic islands.
The Threadfin Jack is found in the first 150 feet of the water column. It is reported to reach a length of 2 feet and is viewed by locals as excellent table fare.
Distribution in Mexico fishing areas
The Threadfin Jack is one of the rarer members of the Carangidae or Jack Family found in Mexican fishing waters.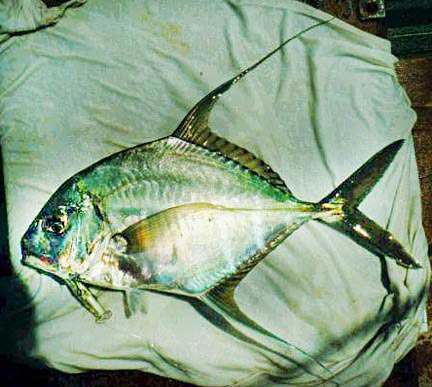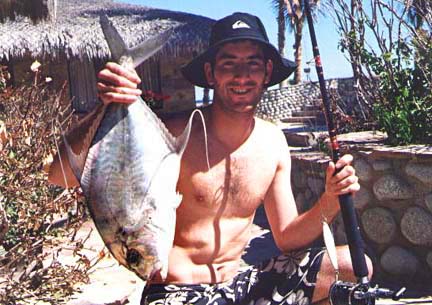 Mexico Fishing Home Page < Fish Photo List < Threadfin Jack