About Mexfish.com
Mexfish.com was launched on May 1, 1998, as BajaDestinations.com, by Mexico sportfishing writer Gene Kira, author of the Baja fishing guidebook, The Baja Catch (1988), with Neil Kelly; the novel, King Of The Moon (1997); and The Unforgettable Sea Of Cortez (1999), an historical biography about the life of seminal Baja fishing writer Ray Cannon and Baja California's "Golden Age" from 1947 to 1977. From 2001 to 2008, Gene's weekly online "Mexico Fishing News" column was licensed for publication by Western Outdoor News, the largest weekly sporting periodical in the U.S., and by 2008, Mexfish.com contained more than 5,000 pages and several million words of information, and had become the world's premier source of news and photos about sportfishing in Mexican waters.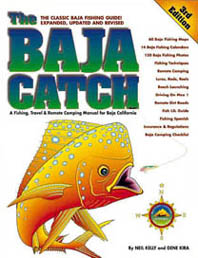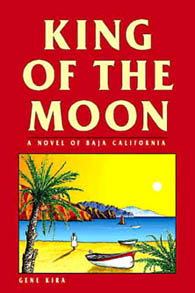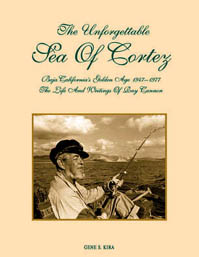 Gene made his first Baja fishing trip in 1963, a life-changing small plane flight to another world at Bahía de los Angeles, and he has made over 200 full-length overland runs down the peninsula since then. Often traveling alone with minimal equipment, he has visited virtually every remote fish camp and settlement along Baja California's rugged 2,000-mile coast, camping on waterless islands and in hidden coves reachable only by boat, fishing for food, and sharing supplies and drinking water with the Mexican panguero fishermen and their families.

Gene was taught inshore saltwater fishing "Baja style" by the legendary Neil Kelly, co-author of The Baja Catch. Using artificial lures with crimped barbs only, he has caught-and-released well over 10,000 fish in Baja California, of more than 100 species. Gene's writing career began when he was made editor of a U.S. Air Force base newspaper in northern Italy, after winning the job literally on a coin-toss. He has also been a combat reporter-photographer in Vietnam, a daily newspaper editor in Rome, a freelance writer, a magazine editor in New York, a farmer, a graphic designer, a champion youth soccer coach, and a night janitor in a mental hospital. He is an English literature graduate, magna cum laude, Phi Beta Kappa, of Columbia University, and is based, with his wife, Mary, in California and New Mexico.