Spotted Cabrilla, Pinto Bass, Spotted Grouper
Cabrilla Pinta

(Epinephelus analogus)
Spotted Cabrilla, Epinephelus analogus: The Spotted Cabrilla is characterized by its overall reddish brown body, the numerous circular dark spots for which it is named, and broad dusky bars.
It has ten dorsal spins and a rounded caudal fin. The Spotted Cabrilla can grow up to 30 inches in length and up to 20 pounds.
It is a close relative and resembles the Goliath Grouper, Epinephelus itajara, which reaches 700 pounds in size.
Spotted Cabrilla resemble and can be confused with the Leopard Grouper, Mycteroperca rosacea. Spotted Cabrilla are found over patch reefs within the first 150-feet of the water column.
They are voracious predators feeding on crustaceans at night and on small fishes during the day.
Distribution in Mexico fishing areas
The Spotted Cabrilla is found in all Mexican fishing waters including the oceanic islands.
They are considered to be an excellent food fish and are a prime quarry of the sportfishing industry of the central Sea of Cortez, although they have become quite uncommonly caught, due to decades of over fishing and slow reproductive and growth rates.
The Spotted Cabrilla is a member of the Serrandae or Sea Bass and Grouper Family.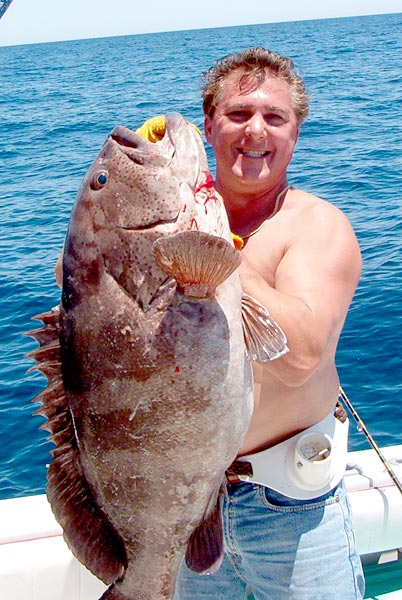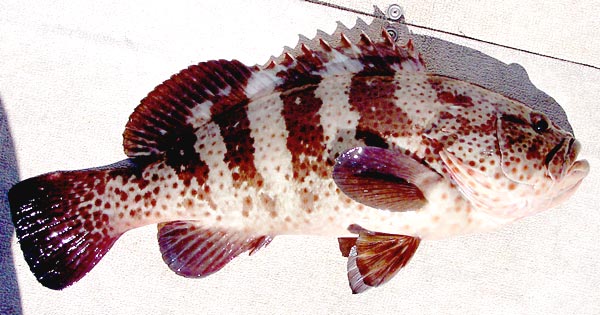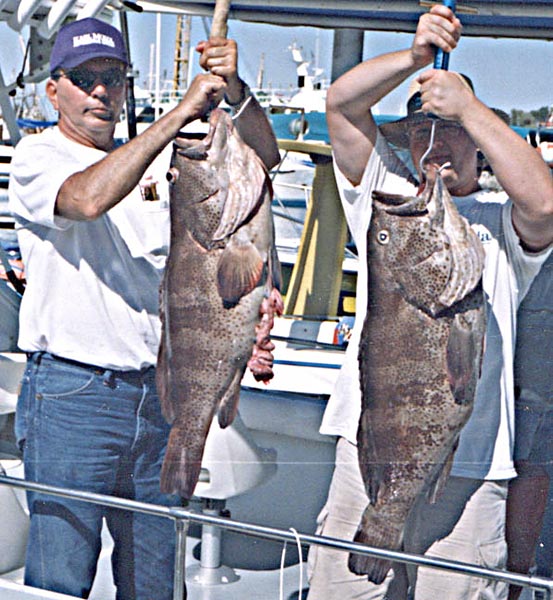 Mexico Fishing Home Page < Fish Photo List < Spotted Cabrilla