Pacific Bearded Brotula, Red Bearded Cusk Eel
Lengua Rosada, Lengua

(Brotula clarkae)
Pacific Bearded Brotula, Brotula clarkae: The Pacific Bearded Brotula has a reddish brown coloration with dusky to brown colored fins. It has three short barbells on each side of the snout and three barbells on each side of the lower jaw.
The anal and dorsal fins of the Pacific Bearded Brotula are continuous with the caudal fin.
A key to identification of this fish species is that the pectoral fins have 27 to 28 rays.
The Pacific Bearded Brotula reaches a maximum length of 38 inches. It is found up to 2,000 feet deep in the water column in rocky reefs and adjacent sandy bottoms.
Distribution in Mexico fishing areas
In Mexican fishing waters, the Pacific Bearded Brotula ranges from Magdalena Bay southwards along the Pacific side of the Baja California peninsula, throughout the Sea of Cortez, and along the coast of the Mexican mainland south to Guatemala.
The Pacific Bearded Brotula is the only Cusk Eel found in Mexican waters that is larger than 18 inches. It feeds on polychaete worms, small crustaceans, small clams and other invertebrates. It is seldom seen by humans and is of limited interest to most.
The catches shown are very rare by hook and line.
The Pacific Bearded Brotula is a member of the Bythitidae Family which are known in Mexico as brótulas vivíparas. They are long slender fishes with a long dorsal fin that is normally continuous with the anal and dorsal fins. They have small eyes, no fin spines, and very small pelvic fins inserted under the eyes or the gills. They bear their young alive.
The family has 96 species from 33 genera which are found in all types of marine habitats. The reef species live deep in cracks and crevices. A total of seven members of the family live in Mexican waters.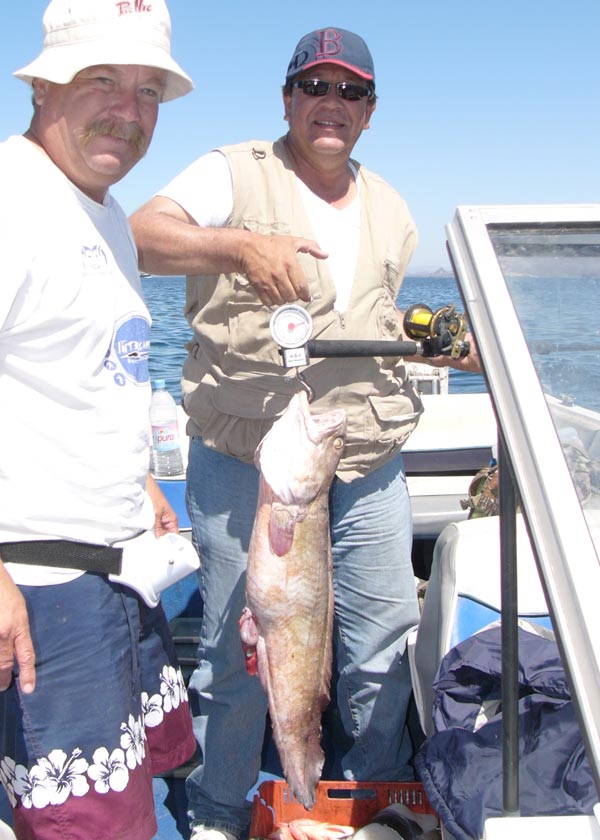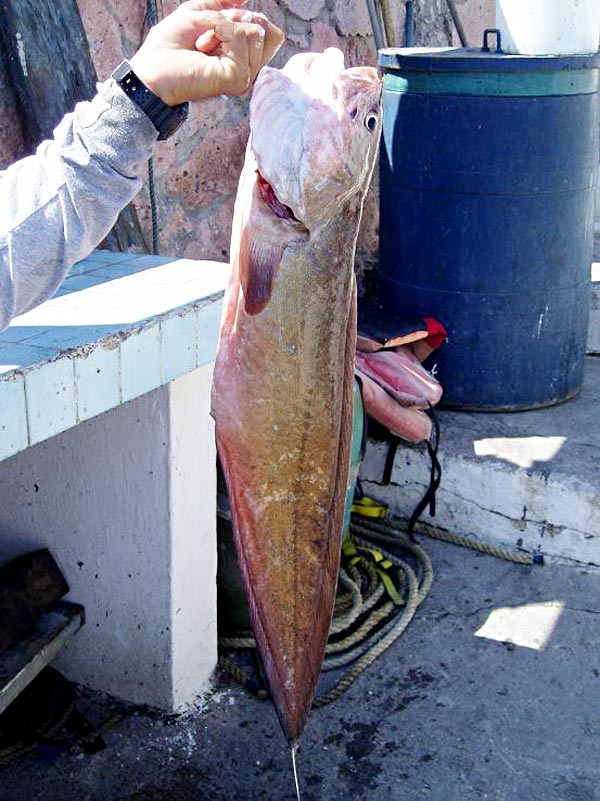 Mexico Fishing Home Page < Fish Photo List < Pacific Bearded Brotula