Milkfish
Sábolote, Chano

(Chanos chanos)
Milkfish, Chanos chanos: The Milkfish is the sole member of the Chanos Genus and sole member of the Chanidae Family. The Milkfish is a shallow inshore species with a long slender cylindrical silvery body, blue reflections, and an oval cross-section.
It is characterized by its pointed head, large eyes, small mouth, and disproportionate, enormous, slender, deeply forked caudal fin. The single pointed dorsal fin is midbody and the anal fin is small and well behind the dorsal fin. The pelvic fins, important for identification, originate behind the origin of the dorsal fin. The Milkfish has a prominent, straight lateral line that extends the length of the body and small scales with smooth skin. This is an easy species to identify.
However, the Milkfish is similar to the Eastern Pacific Bonefish, Albula esuncula (small mouth that does not extend to eye, pelvic fins originate at the rear of the dorsal fin), the Pacific Ladyfish, Elops affins (long mouth, large eye, pelvic fins originate before the dorsal fin), and the Shafted Bonefish, Albula nemoptera (prolonged filamentous last dorsal fin ray and long last anal fin ray with dorsal being longer than anal). The Milkfish reaches 6 feet in length and is normally found in the first 50 feet of the water column over sandy bottoms.
This is a coastal pelagic fish species, aggregating in small to large schools close to shore. It is a twilight predator feeding on small fish, especially herrings, and shrimp. It is found near river mouths and enters brackish water estuaries and rivers. It thrives in waters of 90 degrees.
Distribution in Mexico fishing areas
The Milkfish is found in almost all Mexican fishing waters, but appears to be absent from the upper two-thirds of the Sea of Cortez. The Milkfish is of limited interest in Mexican fishing areas due to its rarity, but it is a main food fish in Southeast Asia and has been farmed for at least 700 years in ponds and coastal enclosures at a level of 500,000 tons per annum.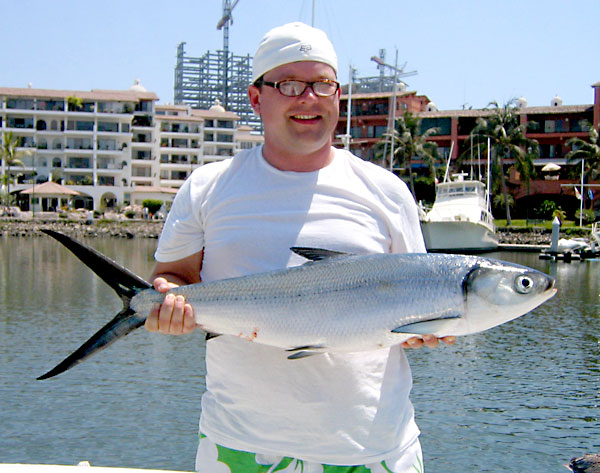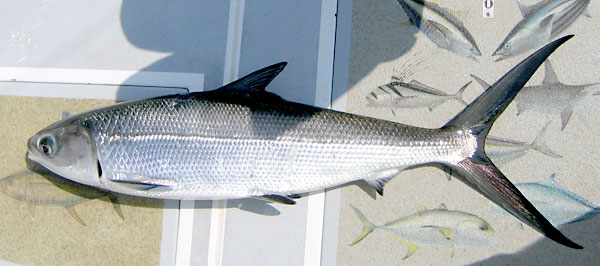 Mexico Fishing Home Page < Fish Photo List < Milkfish