Gulf Sand Dab, Gulf Sand Dab
Lenguado del Gulfo

(Citharichthys fragilis)
Gulf Sand Dab, Citharichthys fragilis: The Gulf Sand Dab has a uniform chocolate brown appearance, including the fin coloration, with a few bluish spots.
This fish species can be recognized by its disproportionately short head which is less than 30 percent of the body length. The mouth is medium-sized, ending under the lower eye. The base of the eye-side pelvic fin is on the midline of the body.
Sand dabs differ from flounders and halibuts by their straight lateral lines, as pictured below. They have short, convex tails. The Gulf Sand Dab can be easily confused with several other sand dabs and flounders, but the identification keys outlined above make it unique. The Gulf Sand Dab reaches a maximum size of 10 inches and 1 pound. It is found in water up to 1,000 feet deep over sandy bottoms. It is a well-camouflaged opportunistic feeder, lying in wait on the ocean floor.
Distribution in Mexico fishing areas
In Mexican fishing waters, the Gulf Sand Dab is found on the Pacific side of the Baja California Peninsula and in the Sea of Cortez off the west coast of mainland Mexico as far south as Guaymas. It appears to be absent from around Mexico's oceanic islands. It is considered an excellent food fish and is sold commercially.
This fish species is a member of the Paralichthyidae Family which includes flounders and sand dabs, all of which are left-eyed. It is a member of the Citharichthys Genus which includes 26 species of sand dabs globally, six of which are found in Mexican waters.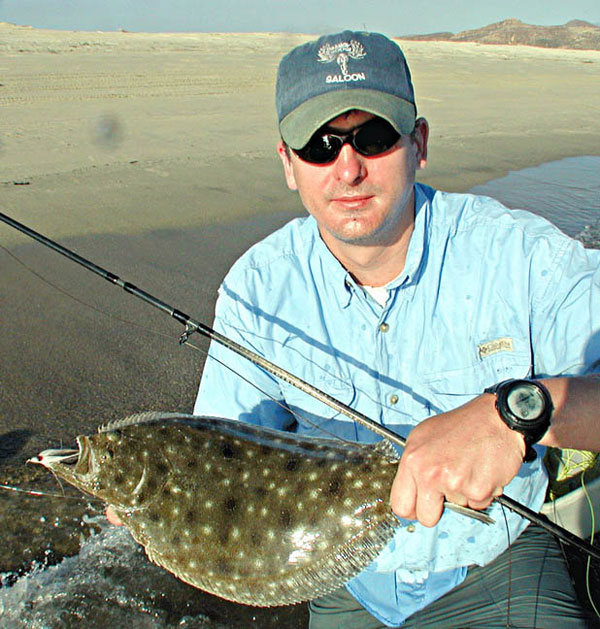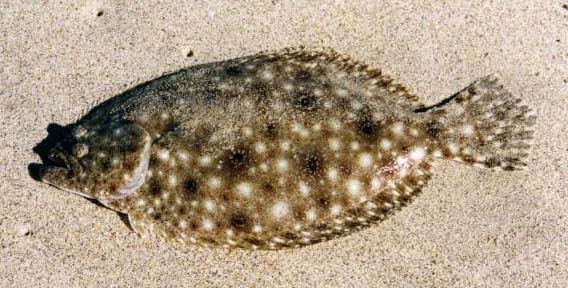 Mexico Fishing Home Page < Fish Photo List < Gulf Sand Dab