Black Sea Bass, Giant Sea Bass, Mero
Mero, Lubina Gigante

(Stereolepis gigas
Black Sea Bass, Stereolepis gigas: The Black Sea Bass has a grey-brown overall appearance covered with large dark spots. The Black Sea Bass has a large mouth with small teeth and a bulky robust body approximately 2.5 times longer than wide. It has a distinctive single strongly-notched dorsal fin whose spinous part is low and has a longer base than the high soft part. The anal and dorsal fins are mirror images and the caudal fin is straight with rounded tips. The females lay up to 60 million eggs per annum.
The Black Sea Bass are exceedingly fast swimmers for short distances and voracious feeders eating a variety of fish and crustaceans. The Black Sea Bass can be confused with the Goliath Grouper or Jewfish, Epinephelus itajara (dorsal fin without a notch, rounded caudal fin). The Black Sea Bass is reported to reach up to 7.5 feet in length and 560 pounds.
It is found in small groups of up to 10 in rocky caves between 20 and 150 feet deep in the water column and is the second largest reef fish in the Eastern Tropical Pacific.
Distribution in Mexico fishing areas
The Black Sea Bass is a cold-water species that in Mexico fishing waters is found only along the Pacific side of the Baja California peninsula, south to Magdalena Bay and in the upper third of the Sea of Cortez.
Note: due to overfishing which includes a vulnerability to spear fishermen, the species is considered to be an endangered species and we strongly recommend that it be handled as a "catch and release" species. In 2005 the Fish and Game Department of the State of California imposed a $1,000 fine and up to six months in jail for anyone in possession of a Black Sea Bass.
The Black Sea Bass is a member of the Percichthyidae family of Sea Basses of which only one lives in Mexican waters. The Sea Basses are very large fish with oblong bodies covered with small rough scales. They have gill covers with one or two spines, one dorsal fin, pelvic fins that are longer than the pectoral fins, and a straight caudal fin.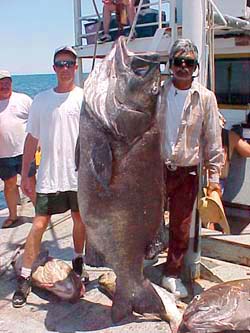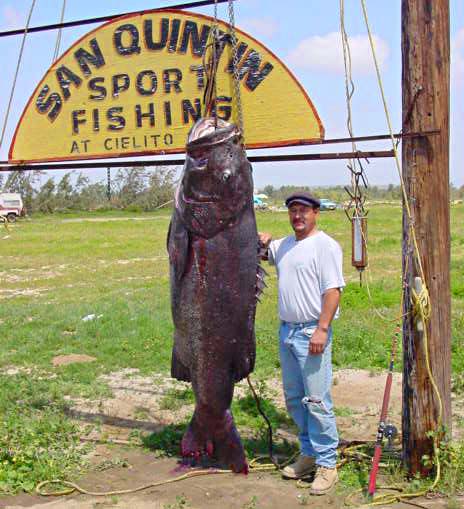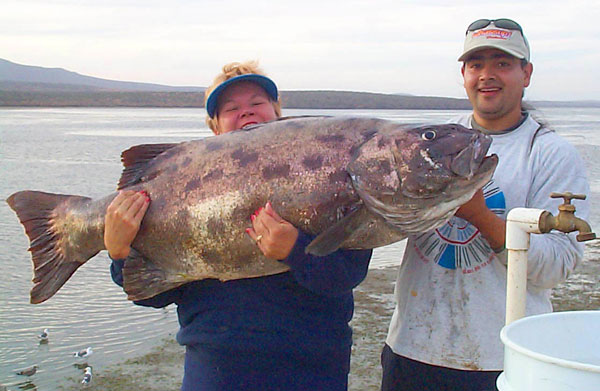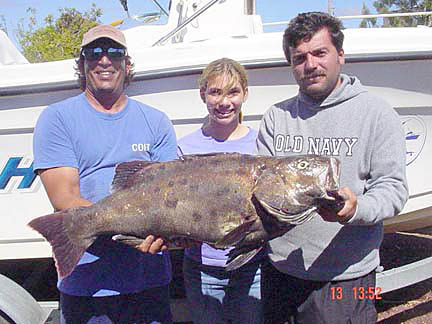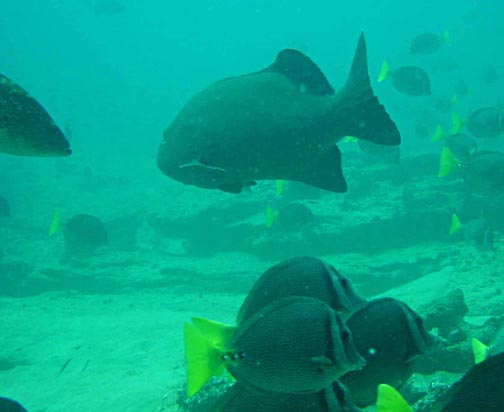 Mexico Fishing Home Page < Fish Photo List < Black Sea Bass