Tarpon, Silver King
Sábalo

(Megalops atlanticus)
Tarpon, Megalops atlanticus: The Tarpon is one of the premier game fish in the waters of the Gulf of Mexico and is a member of the Megalopidae family which in Mexico are known as sábalos.
The Tarpon is the sole member of the genus and the family and is bright silver in color with a grayish back and gray fins. It has an elongated compressed body with an extraordinarily large oblique mouth opening above with long projecting lower jaws but with exceedingly small teeth.
The Tarpon has one dorsal fin with a long filamentous ray. The anal fin base is much longer than the dorsal fin base. It has a complete lateral line, a large deeply forked caudal fin with lobes of equal length, large pectoral fins, and large pelvic fins on the abdomen.
The Tarpon is one of the few fishes that can consume oxygen via inhalation of atmospheric oxygen. It reaches just over 8 feet in length and up to 350 pounds with females being larger than males. A 100-pound Tarpon is about 15 years of age. The Tarpon has a lifespan of between 30 and 60 years with females living longer than males. As it ages, its diet changes from larger invertebrates (shrimps and crabs) to fishes. In turn it is preyed upon by small fishes, birds, bull and hammerhead sharks, porpoises and alligators.
Distribution in Mexico fishing areas
A female Tarpon lays approximately 12 million eggs per year. The Tarpon is found in the first 100 feet of the water column throughout coastal waters, bays, estuaries and mangrove-lined lagoons within tropical, subtropical and temperate climates of the Atlantic Ocean which includes all Mexican fishing waters of the Atlantic. Interestingly there is a small population living in the Pacific off Panama which is believed to be a by-product of the Panama Canal.
In the United States the Tarpon is not considered to be an endangered species but is heavily regulated from a sport fishing perspective which also includes a ban on its commercial sale. It is not considered to be highly prized as a food fish and vast majority are "catch-and-release."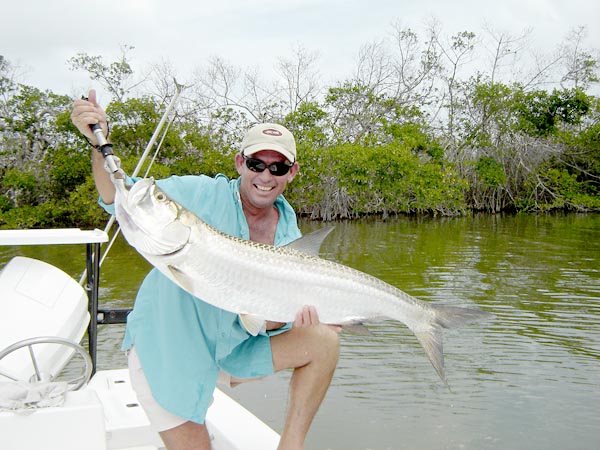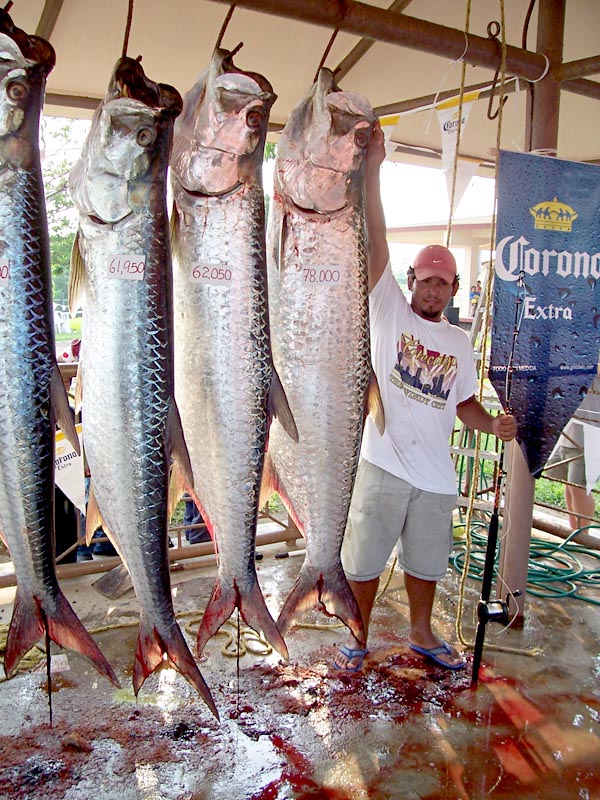 Mexico Fishing Home Page < Fish Photo List < Tarpon