Panamic Flashlightfish, Gulf Flashlightfish
Pez-linterna Mejicana

(Phthanophaneron harveyi)
Panamic Flashlightfish, Phthanophaneron harveyi: The Panamic Flashlightfish is a member of the Anomalopidae Family which includes flashlight and lantern-eyed fish, with seven species found in five genera. They all have a unique luminous organ under the eye which at night is used to attract planktonic food. First reported in the scientific literature in 1976, the Panamic Flashlightfish is extremely rare.
The Panamic Flashlightfish has an overall blackish-brown coloration, a large, bony, spine-laden head, and a prominent pearly white luminous organ under each of the blue eyes. It has a strange little flap of skin below the eye which can be raised and lowered, thus causing the appearance of a light "blinking" on and off.
The body is covered with small rough scales. Below the lateral line, these scales are enlarged with some blue spots. There are two separate dorsal fins, pelvic fins with spines, and a deeply forked caudal fin.
The Panamic Flashlightfish is active nocturnally, hiding in rocky caves and crevices during the daytime.
Distribution in Mexico fishing areas
In Mexican fishing waters , it is present south of Magdalena Bay on the Pacific side of the Baja California Peninsula. Dr. John McCosker, California Academy of Science, knows of only one other flashlightfish that was caught by hook and line.
This occurred on the Thetis Bank (24°48'N, 112°9'W). In the Sea of Cortez, Panamic Flashlightfish is thought to be found south of Loreto and around Guaymas. It is believed to reach a maximum length of 10 inches and to be found in the first 100 feet of the water column. The collection pictured below confirms the size, approximately 10 inches, but increases the depth range (catch made at 310 feet) and the distribution northward to Santa Rosalia (27°18'N, 112°52'W). Description courtesy John Snow.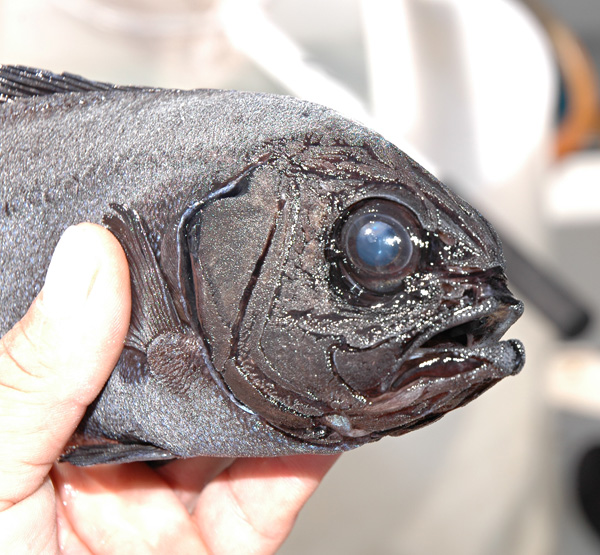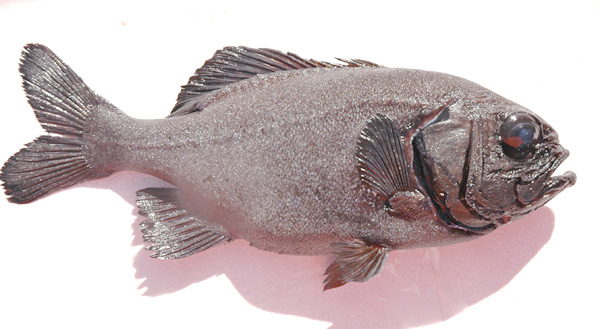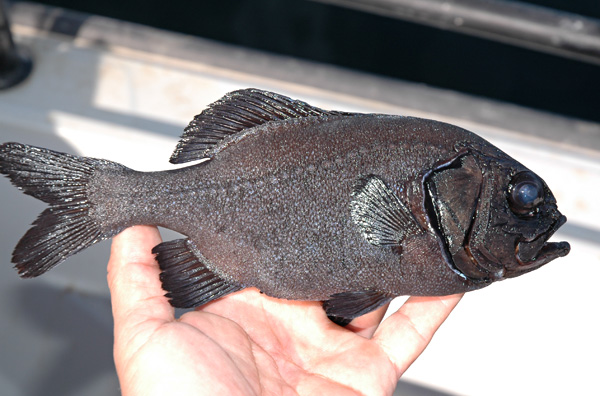 Mexico Fishing Home Page < Fish Photo List < Panamic Flashlightfish